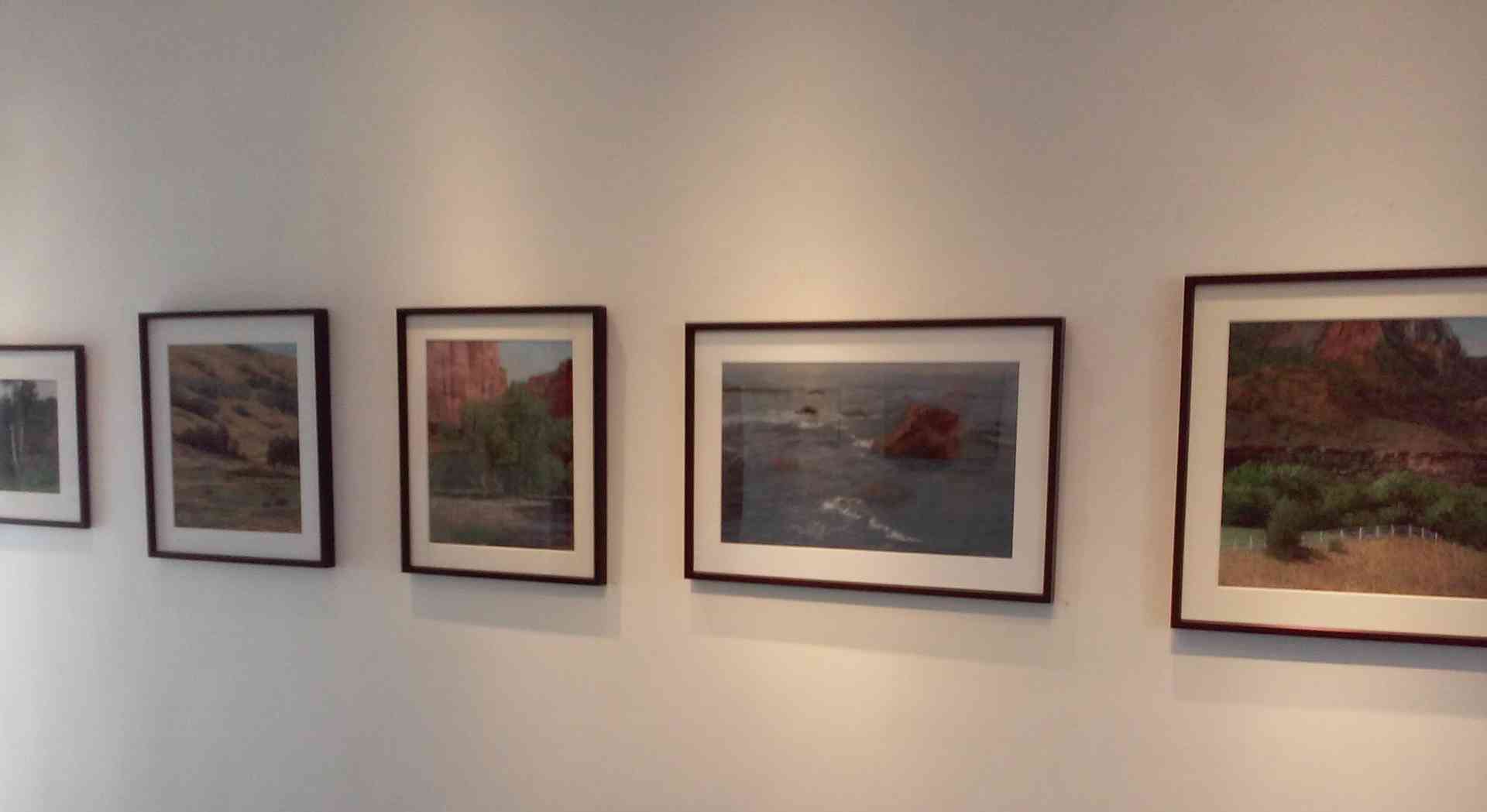 Statement
Remote places. Vast, boundless places. Places where one sees an endless horizon or where the sky and land become one. Places where one can almost see infinity. My reaction to these places lingers in my thoughts and in my art,
I feel fortunate that I can visit these remote andn isolated areas, study the dynamics of what stands before me and use my knowledge of the elements of art to construct a composition that represents my consciousness, experience, and understanding of the value and essence of the place.
Biography
Loraine Veeck is a native Californian, presently living in the Los Angeles area. She received her education in art from California State University in Northridge. Her mentor was Alice Beamish from whom she learned the importance of spatial concepts, movement, color, and allowing the intuitive flow of creativity. Veeck has been given many solo exhibitions in galleries throughout Los Angeles and southwestern United States. She has also exhibited in invitational and juried shows for several years and has won many awards.
She was awarded a residency grant through the Wurlitzer Foundation of Taos New Mexico for 10 weeks during the summer of 2019. https://wurlitzerfoundation.org.
A selection of recent exhibition follows:
Whites Art Framing and Restoration – January through May 2018
Schomburg Gallery, Santa Monica – July 2017
Schomburg Gallery, Santa Monica – April 2015
Topanga Canyon Gallery, Topanga - Earth and Water – May 2014
Red Brick Gallery, Ventura – "Metamorphosis' – January through March. 2013
The Happening Gallery, Santa Monica - August, September 2011
Old Pueblo Frameworks and Gallery, Tucson – Featured Artist – January 2011
Whites Art Framing and Restoration, Montrose - Recent Work – November 2009
Howell Green Fine Arts Gallery – Topanga - June, July2007
Howell-Green Fine Arts Gallery - Topanga "New Work" 2006
Selby Fleetwood Gallery, Santa Fe, NM – January – May 2005